Prosecuting Attorney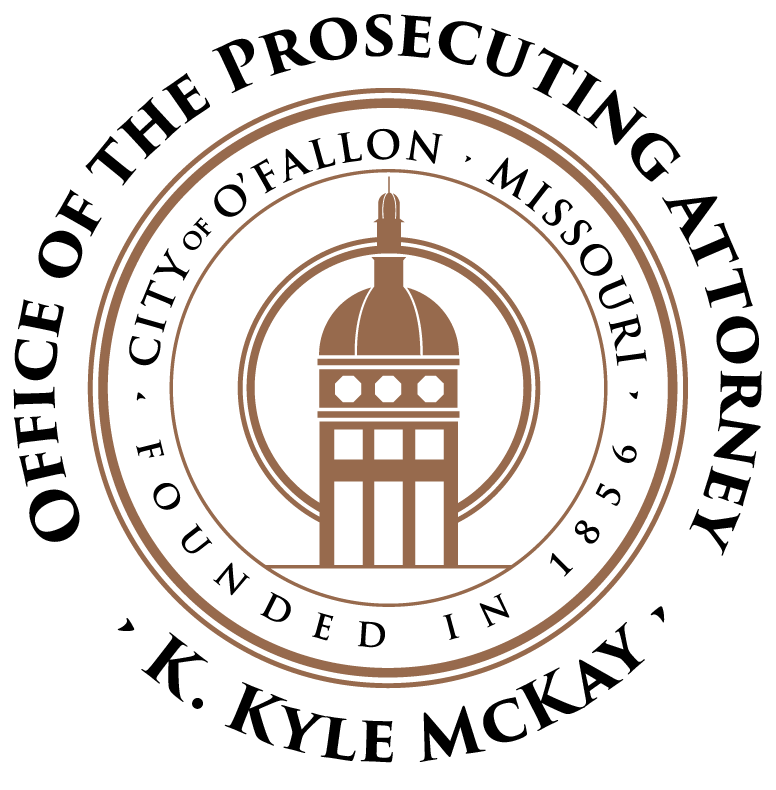 The Prosecuting Attorney's Office represents the City of O'Fallon in prosecuting violations of City ordinances. The ordinance violations range from routine traffic offenses to DWI citations. The Prosecuting Attorney also enforces the City's building code and animal control ordinances. The Prosecuting Attorney's Office is committed to providing a forum for a fair and impartial process for persons accused of violating an O'Fallon ordinance.
Hours of Operation
Normal business hours: Monday – Friday, 6 a.m. – 2 p.m.
Except on Mondays when Municipal Court occurs: 6 a.m. – 5:30 p.m.
Mailing and Operations Address
City of O'Fallon Prosecuting Attorney's Office
1019 Bryan Road
O'Fallon, MO 63366
FAX: 636-379-2042
PHONE: 636-379-5494
---
PROCEDURES AND PRACTICES NOTICE TO ATTORNEYS
Requests for Recommendations

Requests for recommendations should be made directly to the Municipal Prosecutor's Office via mail with a self-addressed stamped envelope. Submission of requests efiled on casenet will not suffice for service of such documents upon the Prosecuting Attorney. Along with the letter requesting a recommendation, a copy of the citation(s), and a copy of the entry of appearance as efiled with the court shall be enclosed. Counsel may also submit any other pertinent information that should be considered.

If the violation is for no proof of insurance, driving without a license, driving while revoked or suspended, or failure to register, you will need to file proof of compliance. If you cannot provide supporting documents, please send us a memo to indicate that. If no date of stop insurance is available, current proof of insurance will be considered except in cases involving an accident. If your client's case involves a motor vehicle accident, a copy of the defendant's insurance card is not sufficient. Counsel must provide proof of restitution or a letter from the defendant's insurer verifying acceptance of liability and settlement of claims with the other drivers or owners of property.

Request for Discovery

An attorney requesting discovery may include said request along with the letter requesting a recommendation. Discovery will be mailed to you if you provide a sufficiently sized, self-addressed envelope with the proper postage affixed. Discovery is governed in accordance with Supreme Court Rule 37.54. Any disputes between the prosecuting attorney and the attorney for the defendant shall be addressed by Motion with Notice of Hearing to be held.

Acceptance of Recommendations

All court dates will be controlled by court on casenet. No specific court date will be listed on recommendations. Accepted recommendations will be signed by the defendant and attorney and efiled on casenet, submitted to court with payment, or brought to court by defendant/attorney on the court date listed on casenet. Court is not able to accept payment on a fine and court costs until the signed recommendation form/plea of guilty has been filed with the court.

If the recommendation includes a period of probation upon a plea of guilty, or mandates a court appearance by the Prosecutor, the defendant and the attorney shall appear in person on said court date provided on casenet.