Planning and Zoning Commission
The Planning and Zoning Commission consists of 13 members including 11 citizen members, the Mayor and a City Council representative.
Planning and Zoning Commission meeting schedules are done on a yearly basis and consist of meeting dates and submittal deadline dates. Agendas are available the Monday prior to the scheduled meeting.
Other resources
All submittals are due by noon on the deadline date. All meetings are held at 7 p.m. at O'Fallon Municipal Centre (City Hall).
The City Council liaison for the Planning and Zoning Commission is Councilmember Debbie Cook. Please email Planning and Zoning Commission questions to the recording secretary Tracy Coffman at tcoffman@ofallon.mo.us, or call 636-379-5544.
Submittals should be submitted electronically along with the appropriate application to tcoffman@ofallon.mo.us by the scheduled deadline date. Applicants will be billed for the application and any associated fees after the submittal process. Meeting minutes will be available after approval by the Commission.
---
Ready to build or re-locate your business in O'Fallon, Missouri? Our popular guides paired with helpful assistance from City staff will ease you through the process. Choose a guide to get started.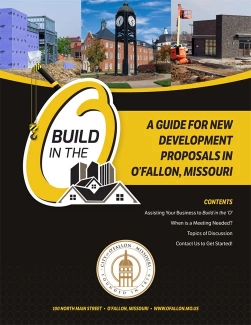 Looking to build a new development in O'Fallon? Start with this step-by-step guide.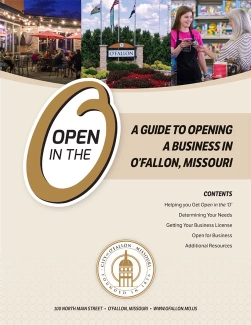 Planning to occupy an existing space or taking over a business? Then, this is your guide.
See what's being built or has recently been completed near you
Easily locate and learn about new development projects throughout the City of O'Fallon, as well as keep track of what stage of the process each project is in: Approved, Under Construction or Completed
This highly interactive map will be updated on a regular basis as items are reviewed and approved by the Planning and Zoning Commission, City Council and City staff.