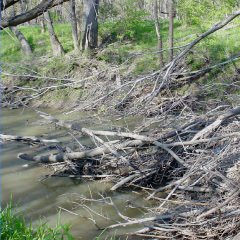 The Stormwater Management Division handles stormwater and related issues within our jurisdiction. The pages on this website describe the many resource-related projects and issues that we are involved in.
Our mission is to bring ongoing commitment to meet state and federal laws and help improve our water quality. Please do your part to help keep our waterways healthy for people, fish, and wildlife.
Be a solution to H²O pollution. Only rain should go down a storm drain!
---
Contact Stormwater Management staff
| | | |
| --- | --- | --- |
| Michele Gremminger, CESSWI, CMS4S - Stormwater Mgmt. Coordinator | This email address is being protected from spambots. You need JavaScript enabled to view it. | 636-379-7632 |