O'Fallon Day Camps
Registration for 2023 Day Camp programs begins Saturday, March 4 at 7 a.m. for residents. Non-resident registration beings Monday, March 20th at 8 a.m. You may register for camps online or in-person at the Renaud Center.
The O'Fallon Day Camp program consists of our popular summer day camps, specialty camps and other camps such as Winter Break Camp and Spring Break Camp. Activities for the camps include exciting field trips and in-house entertainment, crafts, games and much more. Refer to the latest Parks & Rec Guide for details.
Summer day camps are held at three locations in O'Fallon:
Camp JACK at the Renaud Center
Camp GATOR at Civic Park
Specialty camps at O'Day Park
Please note: Registration for camps may be completed online or in-person at the Renaud Center.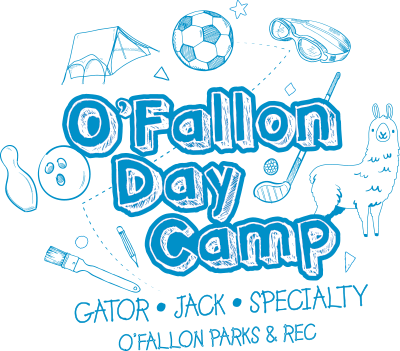 Day Camp Information
Specialty Camp Information
Does your child require special accommodations?
If so, once registered, please email Danielle at dreecht@ofallon.mo.us to set up a time to discuss how we can help meet these needs and ensure your child has a positive experience this summer.
You will need a User Account to register for programs online. Use your email address to sign up for a new account. Please call 636-474-2REC (2732) during business hours for assistance.
---
Frequently Asked Questions