Test page
O'Fallon's Path of Heroes honors residents who have made the ultimate sacrifice
The Path of Heroes is a 7.8-mile route through the heart of O'Fallon that passes several City facilities, like the Veterans Memorial Walk, CarShield Field and City Hall. Along the Path of Heroes, families may apply to have one of their family members honored on memorial signs listing the name and rank of those who have fallen.
There is no cost to families to have their loved ones honored along the Path of Heroes. To participate, families must fill out the Path of Heroes Application Form (PDF). Please review the rules and policies governing this program (PDF) before submitting your application. For a map of the Path of Heroes, please click here (PDF).
For more information or to submit your application, please contact Deputy City Administrator Tom Drabelle at 636-379-5508 or tdrabelle@ofallon.mo.us.
Changes to the Excavation Permit Process
At the O'Fallon City Council meeting on May 26, 2022, the Council adopted several changes and new conditions, via City Ordinance, regarding directional boring of utilities in residential areas. As a result, starting May 27, 2022, the adopted changes took effect on all existing and new excavation permits.
Learn what the changes may mean to your company (PDF) Ordinance 6909 (PDF)
---
The Economic Development Department believes that O'Fallon can be an innovative, advantageous city for businesses to relocate to and for entrepreneurs to call home. This department provides focused support, attentive service and up-to-date demographics and site information for businesses of all kinds.
The City also expedites the process of opening a new business, and the department provides guidance in navigating the necessary steps to build or expand your business. Other services include business expansion assistance, frequent retention visits, free direct marketing opportunities (including its unique Open in the 'O' program) and more. Contact Economic Development to see how this department can help your business succeed in O'Fallon!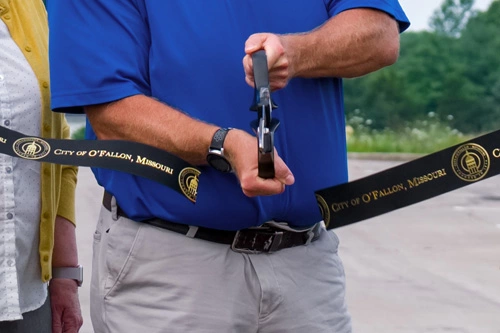 A business license is required to conduct business in O'Fallon
Business License Information
What We Can Do For You

Our department's resources can save you time and money by providing assistance in locating appropriate sites for expanding or building your business. We also offer:

One-on-one site consultations on request
Data on available properties, including demographic trends specific to each location:


Detailed demographic reports for 1, 3 and 5-mile radius
Consumer expenditure reports
Daytime employment reports for 1, 3, 5 and 10-mile radius
Traffic counts
And much more

Guidance in navigating the necessary steps to build or expand your businesses
Links to local, state and private business resources
Sponsorship opportunities for promoting your business at popular City of O'Fallon events

For more information, please contact O'Fallon's Economic Development department at 636-379-5532 or econdev@ofallon.mo.us.
---
Keep It in the "O"?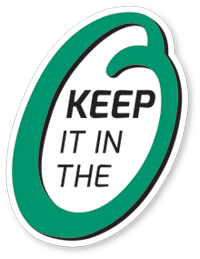 When you shop and dine within the City of O'Fallon, you not only help our local businesses, you also support the great City parks, the O'Fallon Police Department and the many services that help keep this City such a great place to live.
Many of the City of O'Fallon's services are funded primarily by sales tax revenue, so when you spend your hard-earned money within our City limits, you are ensuring that our City's high quality of life is protected for years to come. And, you help to create new job opportunities right in "your own backyard." So, keep your community great for years to come. Support your local businesses and "Keep it in the O!" by shopping O'Fallon first.
---
Contact Economic Development staff