Saturday, June 13, 2020
Dames Park
Grab some friends and prepare for some friendly competition during this 3 game guarantee 4v4 tournament. Games are played on smaller field sizes without a goalkeeper for exciting and competitive 24 minutes games (two - 12 minutes halves). Recreational and competitive (one or more club players on a team) divisions are split between age and gender, but may be combined based on registration. Register by May 3rd or earlier and save $20 on your registration fee!
Schedules
U9/U10 Boys' Recreational (PDF)
U11/U12 Boys' Recreational (PDF)
U11/U12 Girls' Select (PDF)
---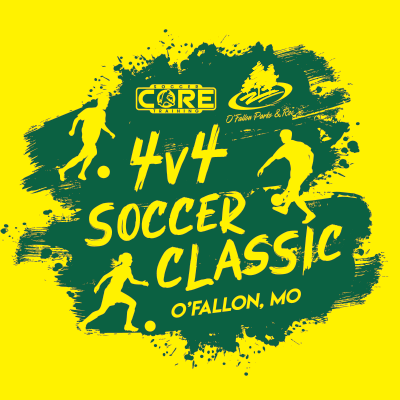 4v4 Soccer Classic
Team rosters may include up to 8 players
Three-game gaurantee
Divisions on 20 yards by 30 yards field:

U5-U6 Boys
U7-U8 Boys
U9-U10 Boys
U5-U6 Girls
U7-U8 Girls
U9-U10 Girls

Divisions on 30 yards by 40 yards field:


U11-U12 Boys
U13-U14 Boys
High School Boys
U11-U12 Girls
U13-14 Girls
High School Girls
Adult Men – Open age
Adult Men – Ages 30+
Adult Women – Open age
Adult Women – Ages 30+
Adult Coed – Open age
Adult Coed – Ages 30+

$200 per team if register by May 1; $220 per team if register May 2–23
Each player receives a drawstring backpack
Schedules will be emailed to teams no later than June 1
Additional resources
4v4 Soccer Classic rules (PDF)
4v4 Soccer Classic team roster (PDF)
Register your team for the 4v4 Soccer Classic
---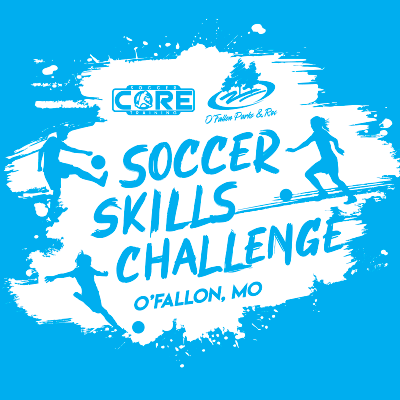 CORE Soccer Skills Challenge
Test your juggling, passing, shooting, and dribbling skills while completing drills and challenges involving each skill. Each player will receive a certificate with their results of the CORE Soccer Skills Challenge. This exciting event is open to all soccer players including those playing in the 4v4 Soccer Classic.
$30 per participant
Every participant gets a drawstring backpack and a certificate
Additional resources
CORE Soccer Skills Challenge rules (PDF)
Register for the CORE Soccer Skills Challenge
---
Plan a route to Dames Park
387 Dames Park Drive, O'Fallon, 63366