Proposition 1 passed with a simple majority in the Tuesday, June 2nd, General Municipal Election with 54.81% of O'Fallon residents voting "Yes" on the measure. Thank you for your support on Proposition 1, O'Fallon!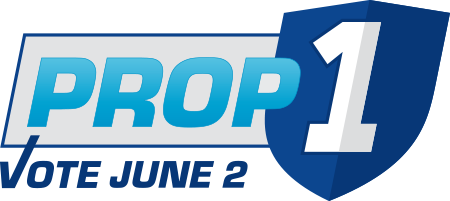 When O'Fallon voters go to the polls on Tuesday, June 2, they will have the opportunity to vote on Proposition 1, which would increase funding to the O'Fallon Police Department and road improvements. The funds would come from a use tax placed on items purchased from out-of-state retailers.
---
What will the funds be used for?
Initial improvements for the O'Fallon Police Department focus on technological improvements to help officers do their jobs more safely and more efficiently. These improvements include:
In-car cameras
Body cameras
A new computer-aided dispatch system to replace the current 20-year-old system
License plate readers
Future plans also call for the addition of more police officers to keep up with the growth of the City.
The City's Street and Road Improvement Fund also will see additional funds through the passing of Prop 1. These funds will be used to make City streets safer through additional asphalt and concrete improvements on residential streets.
---
Why are use taxes being considered?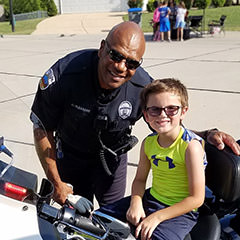 Local sales tax revenues cannot be collected for online, out-of-state purchases and can only be collected through a use tax.
Estimates from the Missouri Municipal League show that the City of O'Fallon would receive about $3 million per year if a use tax was in place. These revenues would have been collected as sales taxes had the purchases been made at O'Fallon retailers, but for purchases were made online or from out-of-state retailers, no City sales taxes are collected.
Any local use taxes collected from the passing of Proposition 1 will be used to increase funding for the O'Fallon Police Department and to make road improvements throughout the City.
---
How does a use tax work?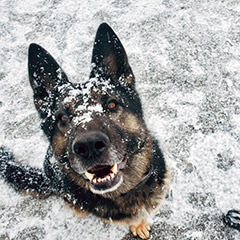 Local use tax is collected instead of sales tax when an out-of-state vendor does not have a sufficient presence in Missouri to be subject to local sales tax. More than 110 Missouri cities and 45 States already have a use tax, including the State of Missouri and St. Charles County. O'Fallon currently does not have a use tax.
Without an O'Fallon use tax in place, out-of-state purchases do not get charged the 2% City of O'Fallon sales tax that is charged on local purchases. With a use tax in place, the same amount of sales tax applied on local purchases would apply to out-of-state purchases.
Because the Use Tax rate mirrors the Sales Tax rate on retail purchases made within the City, the Use Tax will always be equal to the Sales Tax rate. That means with a Use Tax in place, a business buying out of state will pay the same tax rate charged on products purchased locally. If the business buys locally, the Sales Tax applies. If the out-of-state purchase does not have sales tax applied, then the Use Tax applies.
Voter approval is necessary for the City of O'Fallon to receive local use tax revenue on goods purchased for use in the City from out-of-state and online vendors. At no time can local use tax and local sales tax be collected on the same transaction.
Citizens will have the opportunity to vote on Prop 1 on the June 2, 2020, ballot:
Proposition 1
In order to increase funding for O'Fallon police services and road improvements, shall the City of O'Fallon impose a local use tax at the same rate as the total local sales tax rate, currently two percent (2%), provided that if the local sales tax rate is reduced or raised by voter approval, the local use tax rate shall also be reduced or raised by the same action? A use tax return shall not be required to be filed by persons whose purchases from out-of-state vendors do not in total exceed two thousand dollars in any calendar year.
---
Key facts about Prop 1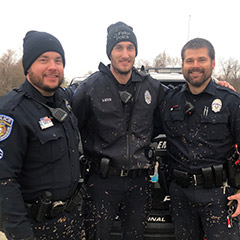 On June 2, 2020, O'Fallon voters will decide the following ballot issue regarding a use tax. The local use tax is applied, in lieu of the local sales tax, on transactions conducted with out-of-state vendors including catalog and direct market and many online sales.
Purchasers will not pay both a sales tax and use tax on a transaction: A purchaser pays one or the other, depending on the type of purchase. The use tax rate will always be the same as the sales tax rate (currently 2%). The use tax would go up or down with the sales tax rate.

The Missouri Municipal League estimates O'Fallon would collect approximately $3 million per year if the use tax is approved by voters: This money would be used first for technology improvements and safety equipment for the O'Fallon Police Department. Future funds also may be utilized to add new officers to keep up with the growth of the City. After police needs are covered each year, remaining funds will be used to improve additional residential streets.

The use tax will not increase the sales tax: If approved, the use tax means the city would begin to collect it's 2% portion of the use tax (in lieu of the local sales tax) for sales to buyers in O'Fallon by certain online retailers and out-of-state sellers.

If the use tax is not passed, online stores located out of state won't collect any local tax. Passage of the use tax means out-of-state vendors would begin to collect the use tax in lieu of sales tax as dictated by State and Federal laws.

Other cities have approved the use tax: Wentzville, Foristell, St. Charles County and more than 105 cites across the State of Missouri already have a use tax in place. Having a local use tax, eliminates any incentive for purchases to made from out of state or from online sellers.
---
Frequently Asked Questions
This website was prepared and paid for by the City of O'Fallon, Bill Hennessy, Mayor, 100 North Main Street, O'Fallon, MO 63366 solely to educate and inform residents about questions that may be presented at the polls. It is NOT intended to advocate, support or oppose the passage or defeat of any measure or candidate. Each voter should vote based on his or her own best judgment.