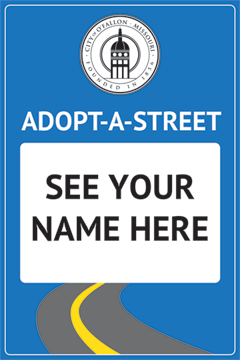 The City of O'Fallon's Adopt-A-Street program provides positive community support for anti-litter efforts along city roadways. This program encourages citizens to become personally involved in improving our environment by helping to keep our city beautiful and healthy. Current participants include families, businesses, schools, churches, civic and service organizations, and service clubs.
Adopters share a vision of a how much better the world would be without litter. By adopting a street, you will not only make O'Fallon roadways cleaner and brighter, but your efforts will also help our water systems by stopping trash and debris before it moves from roadways into streams.
Application Handbook Activity Report
To schedule a pick-up, please email volunteer@ofallon.mo.us.
To get more information about the program, safety and supplies, please email ksheets@ofallon.mo.us.
---
Frequently Asked Questions
---
Contact staff
---